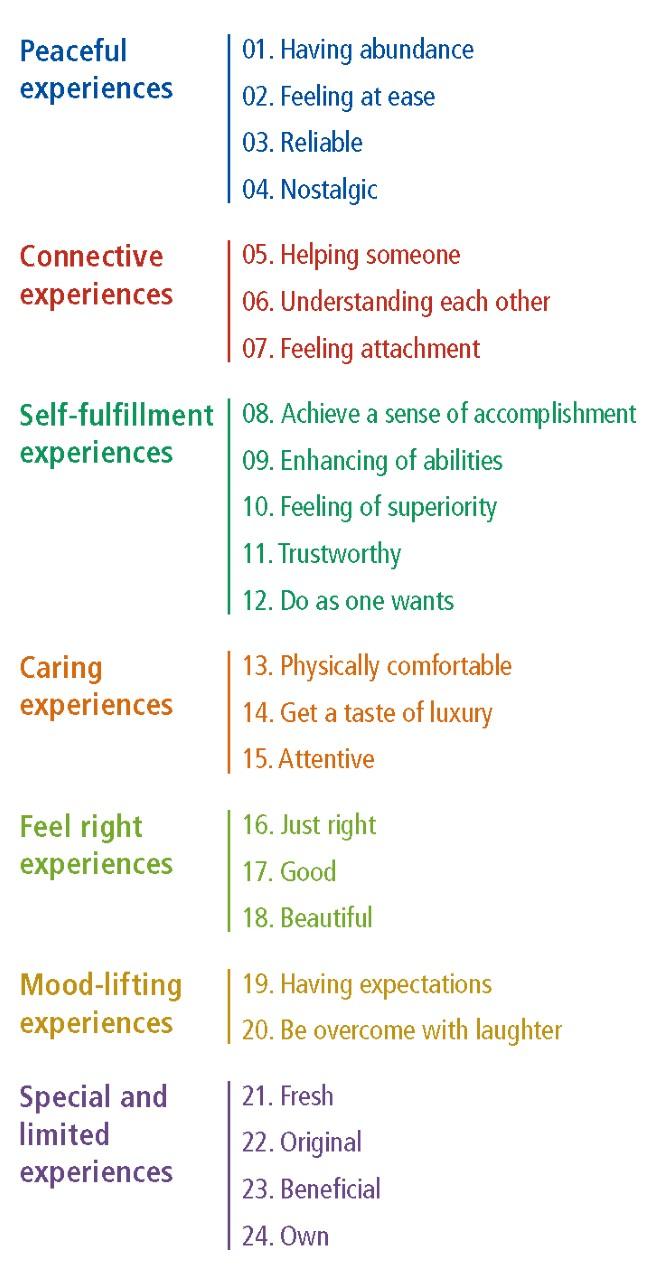 Figure 1: 24 types of UX (user experiences)
Surveying 2556 ordinary users about valuable experiences they gained through life with home appliances, it was found that they could be classified into 24 UX types. Similarly, a survey of 616 ordinary users on valuable experiences they gained through life with a car found types of UX that were almost the same. It is therefore thought that UX in people's daily lives can in general be explained universally through these UX categories. Based on the design factors of home appliances and cars, in this research, an evaluation method to calculate the probability of each UX being created was established, and these are being shared with home appliance manufacturers and manufacturers in the automotive industry.
Human factors is an academic field that attempts to deeply understand the physiological, cognitive, and psychological aspects of human characteristics shared among people to propose better designs for tangible and intangible products. There are two main research themes at Nakanishi's laboratory: "UX," which supports lifestyle, and "safety management." One important keyword when creating products and services is UX (user experience). "In the past, functional aspects such as "functioning properly without errors, achieving the objective faster, etc., were desirable as key values, but as a result of all manufacturers pursuing these values, it has become harder to differentiate products and services from this perspective. Today, it can be said that there is a need to realize various experiences for the user (UX), such as a sense of accomplishment or psychological adaptation," says Nakanishi (figure 1). One factor of UX is "attachment." Nakanishi says that "products with attachment bring joy and richness to our lives." In fact, car and consumer electronics manufacturers are striving to create brands that are loved. So, how can products that foster attachment be created?