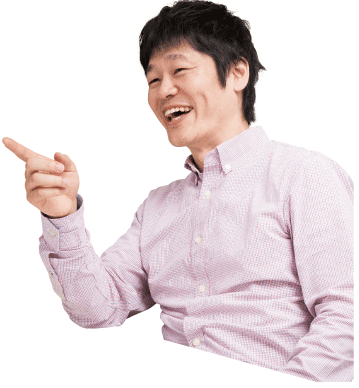 To tell the truth, it was not my initial intention to focus on the network world. As a high school student, I was interested in aeronautical and space sciences. In my elementary and junior high school days, unlike today, rocket launching was still a rare event. Naturally I yearned for space travel.
Although I chose the University of Tokyo to study aeronautical sciences, a year after, I switched my course to information and communication engineering because I didn't like physics. Moreover, I was attracted to radio communication and Internet. When I was in the first year of high school, I got a short-wave radio. Taking this opportunity, I made an FM antenna on my own using two curtain rails at home and enjoyed FM broadcasts from Osaka. When a special ionosphere known as the sporadic E layer was formed in the upper sky, I happened to receive broadcasts from Hokkaido, which was otherwise unavailable. Thanks to these events, I was captivated by mysteries of radio waves. In those days, I used to write a letter to the U.K to request BBC's latest short-wave broadcast programs, which I would receive a few months later. But these programs soon became instantly available via the BBC website, which was an exciting development.
Recalling these events, I decided to major in information and communication technology, which dealt with information exchange via radio and the Internet. I chose "Mobile Internet" as the topic of my graduation thesis, "Mobility Support" for master's thesis and "Network Architecture" for my doctoral thesis.