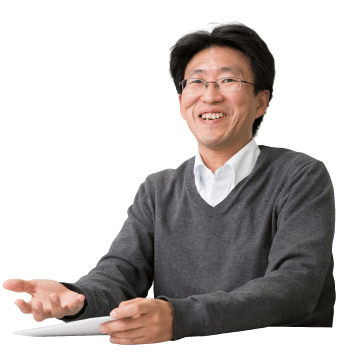 I like languages and letters/characters of the world, so I often take my family to exhibitions and events that interest me. The catalyst for my liking were the ancient Tangut characters that I knew in the novel "Dunhuang" authored by Yasushi Inoue that I read when I was a junior (or senior ?) high school student. As introduced in the novel, Tangut characters appear to be Chinese characters but they are actually not. Then what are these characters really like? I remember I was obsessed by this question. Since the Internet was not in use in those days, I visited libraries and bookstores here and there trying to find out what the ancient characters really are. I still remember I was struck with a strange feeling beyond description when I first saw Tangut characters. With this experience as a start, I came to know there are many different characters around the world. Indeed, simply looking at little known foreign characters soothes me.
Becoming so dissatisfied with merely looking at books, I wanted to see such characters firsthand, which drove me to travel abroad. In fact, I visited numerous foreign destinations just to look for ancient characters – such as Egypt (for hieroglyph), Iran (cuneiform characters), Mexico (Mayan script), among others. In China, I visited as far as the city of Kashgar (Xinjian-Uygur Autonomous Region), where the Uighur language is written using Chinese characters. I enjoyed looking at a flood of seemingly Chinese characters that I totally couldn't understand. It was a truly stimulating experience. By nature, I like traveling. This is mainly because my parents would often take me overseas from the time when I was a child. Maybe because of this background, I still like to travel overseas with persons with whom I can share joy and distress – to see intriguing characters of the world. In fact, I visited various overseas destinations, sometimes involving my wife even before our marriage.
As for daily breathers, the best is playing with my daughters, an elementary school girl and a kindergarten student. Simply looking at them is really fun!